Audience
Pharmaceutical Manufacturing and Packaging Congress is a closed-door event aimed to gather only industry experts from top-management level and manufacturing and packaging professionals from the technical side. For that reason BGS Group works upon invitations and requests selectively choosing the audience that is able to discuss ongoing trends and questions of the manufacturing and packaging industry, contributing to the business program with up-to-date case-studies. All of this transforms the Congress into an efficient B2B networking platform.
Our participants are:
Top-level management from pharma companies (CTO, CIO, Director, Board Member, CEO, Chairman, CMO, CDO, VP, Head/ Director of Procurement);
Clinicians (Research Directors, Manufacturing Director, Head of R&D Department, Head of Production and Operation, Laboratory managers);
IT leaders from the manufacturing and packaging sector (IT managers, CRO and DATA management, IR manufacturing director, CIO, CDO, Project manager and IT staff);
Heads from manufacturing and packaging pharma technology companies (AI, Machine Learning, Computer Vision, Cognitive Computing, Equipment, Services and Machines, Technology and Innovation, Data Analytics, etc.) and many others.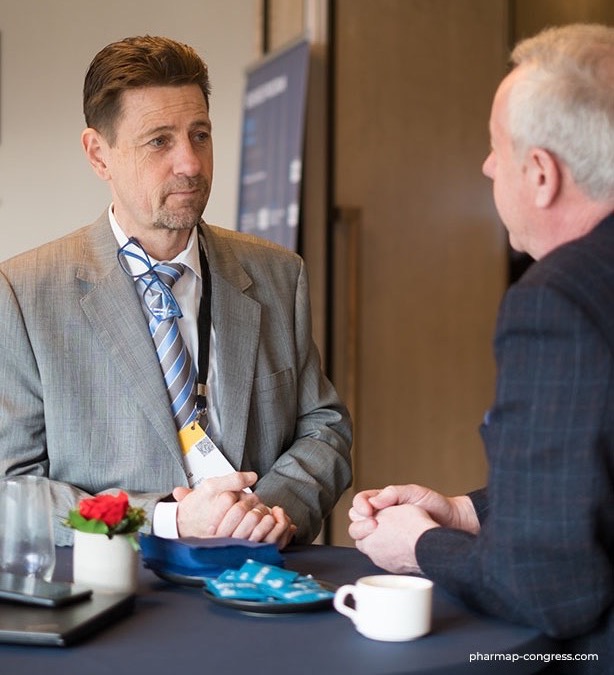 PHARMAP 2022 in numbers
We use cookies to distinguish you from other users and ensure that we provide you with the best experience when you use our website and for the purposes of site analytics. By using our site, you agree that we may store and access cookies, on your device.
More information