8 pharmaceutical trends that are reshaping the industry
In recent years the pharmaceutical industry has seen tremendous growth and by 2021 it is expected to exceed $1 trillion. Emerging innovations and new treatment approaches make the market evolution possible and shape the future of the segment. So what's next for the pharma industry? Let's take a close look at 8 trends in manufacturing and packaging to answer this question.
Manufacturing
Personalized approach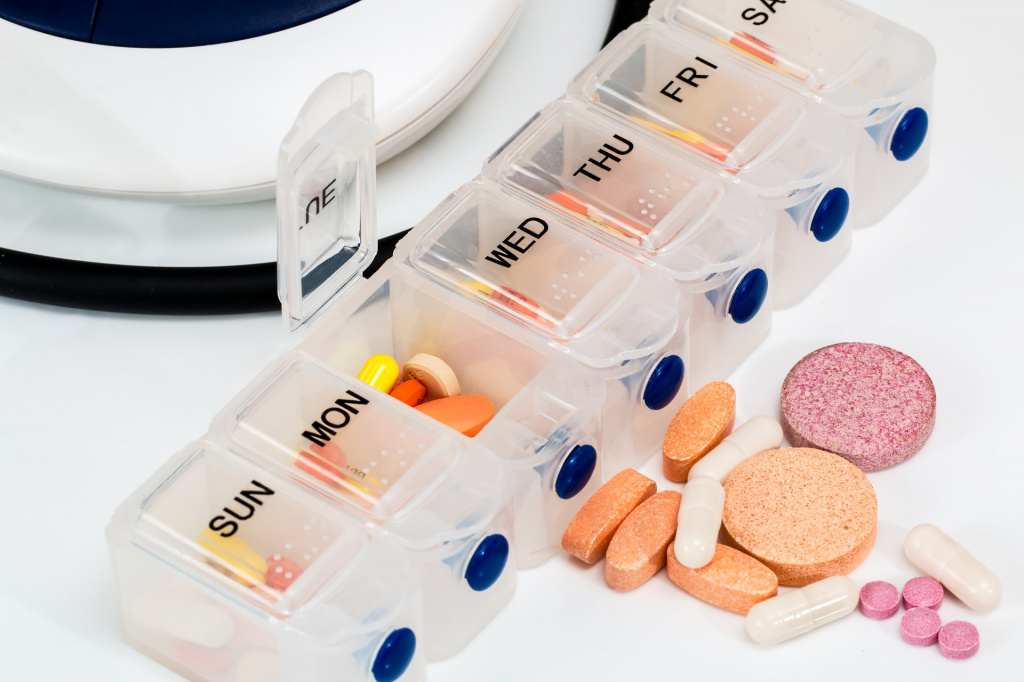 In the last five years investment in personalized medicine doubled and is expected to grow further. One of the future pharma trends is the target therapies for the smaller subsets of patients identified based on genetic lesions, protein expression, and the microbiome.
Personalized made-to-order batches are smaller and will require more agility and flexible production schedules from pharma manufacturers. The use of contract manufacturing is likely to grow as well as the use of smaller, specialized facilities as they will allow to reduce the costs.
3D printing
One of the key technologies supporting the patient-centric treatment concept is 3D printing of the tablets of any size. Its benefits include setting the individual dosage, regulating the number of active substances, and replacing several drugs with one tablet. Printing test batches for clinical trials in minimal quantities will lower the drug development cost for less common diseases. 3D printing will also make drugs more available, such printers can even be installed in military hospitals.
Data analytics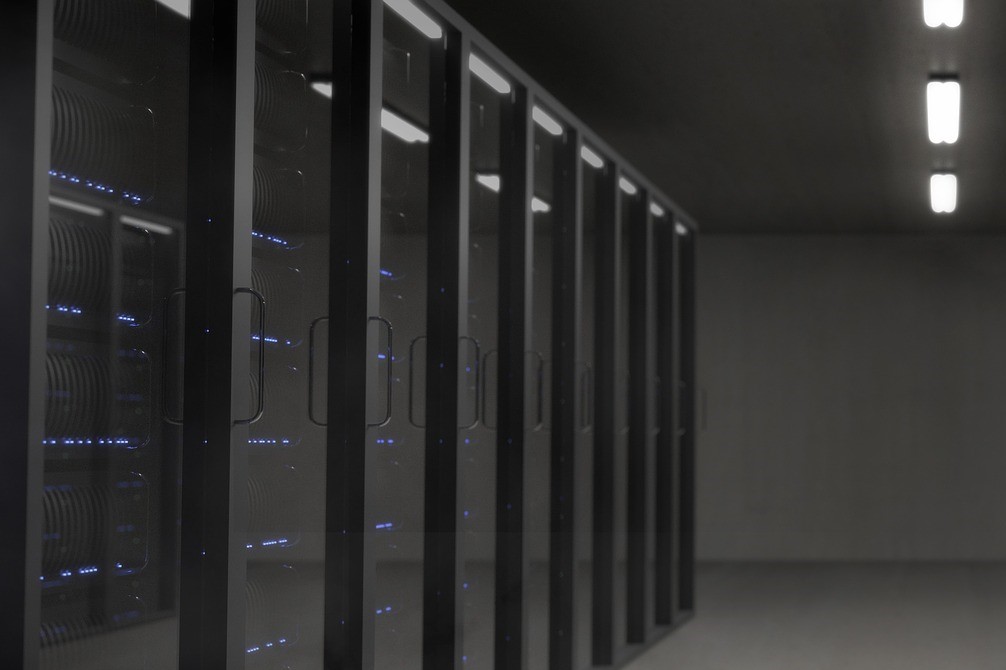 Cloud technology and AI have the potential for various uses in pharmaceutical companies, from providing insights for sales teams and automating the workflow to recruiting candidates for clinical trials.
Digital twins based on models trained on PAT data, quality data, and time-series SCADA data make the precise real-time manufacturing process control possible. Recently Atos and Siemens have jointly developed their innovative Process Digital Twin technology for pharma manufacturing. It is a complete virtual replica of the manufacturing process step. Digital twin combines virtual and physical representations of the process with predictive models and provides real-time analytics.
Automation and robotics
Automation is changing pharmaceutical manufacturing in many ways: streamlining operations through automating low-value repetitive tasks, helping researchers increase accuracy and cutting down the administrative tasks. Packaging robots can be easily reprogrammed for various applications. Their End of Arm Tooling and vision technology development has expanded the application-specific abilities of packaging robots.
Self-medication devices
Self-injectable medicines traditionally used for diabetes treatments or hormone therapies are now helping to cure asthma, hepatitis C and other diseases. As a result, traditional self-injection devices are being replaced by auto-injectors and insulin pens. The injector's design varies and drug manufacturers have to be flexible to provide fast and easy changeovers for any auto-injector type.
Packaging
Nanotechnology
By applying drug information directly onto pills or using nano barcodes for authentication and track-and-trace, the pharma industry can reduce counterfeiting. Moreover, it can prevent the distribution of the drugs outside of the intended market, if the batch number hidden on the package is tied with a destination.
Smart packaging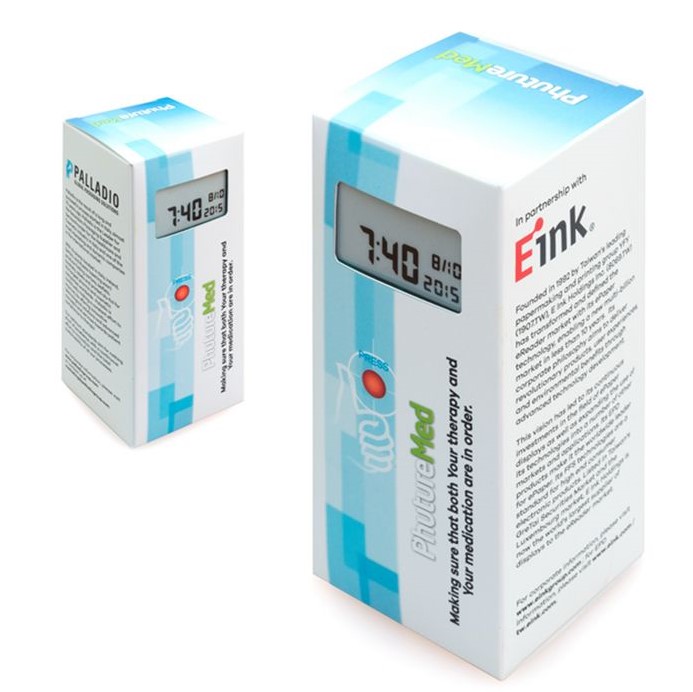 RFID, NFC, Bluetooth, and QR enabled packaging is on the forefront of technology solutions in pharmaceutical packaging. Smart packaging can improve stock control and help to easily adjust production and supply. The chemical or biosensors and temperature sensors will allow to track the drugs' temperature during the shipping process and storage and to measure whether the drugs release any chemicals or bacteria to prevent the use of unsafe, spoiled, or expired drugs. NFC–enabled sensors, for its part, are a great way to improve medication adherence as they can monitor and record patient dosing without the need for patient interaction.
Eco-friendly materials
Plastics are the most used material in pharmaceutical packaging. However, to comply with Paris Agreement carbon reduction targets the pharma sector has to reduce emissions by 59% come 2025. One of the solutions to emissions reduction is recyclable packaging.
Recently pharmaceutical manufacturer Romaco Siebler and foil specialist Huhtamaki presented the first recyclable strip packaging for pharmaceutical solids. It is made from polyolefin laminate and more than 70% of the final product can be recycled. Natupharma has developed a CO2 neutral solution for pharmaceutical packaging that degrades in 10 years. Their 'green plastic' is made by combining sugarcane with a biodegradable plastic additive.
Networking and collaboration are a must for the pharma companies to keep up with the trends and grow.
Join Bayer, Roche, Novartis, GlaxoSmithKline, Johnson & Johnson, Sanofi and other industry leaders at PHARMAP 2021 Congress to discuss innovative solutions and start new partnerships.
Congress is gathering Pharmaceutical companies, governmental bodies, CMOs, service and new technologies providers in Pharmaceutical Manufacturing and Packaging.
Among topics: batch and continuous manufacturing, digital innovations, smart pharma packaging, patient safety, sustainability, and many others.
back to the news list