PHARMAP 2022: Towards pharma transformation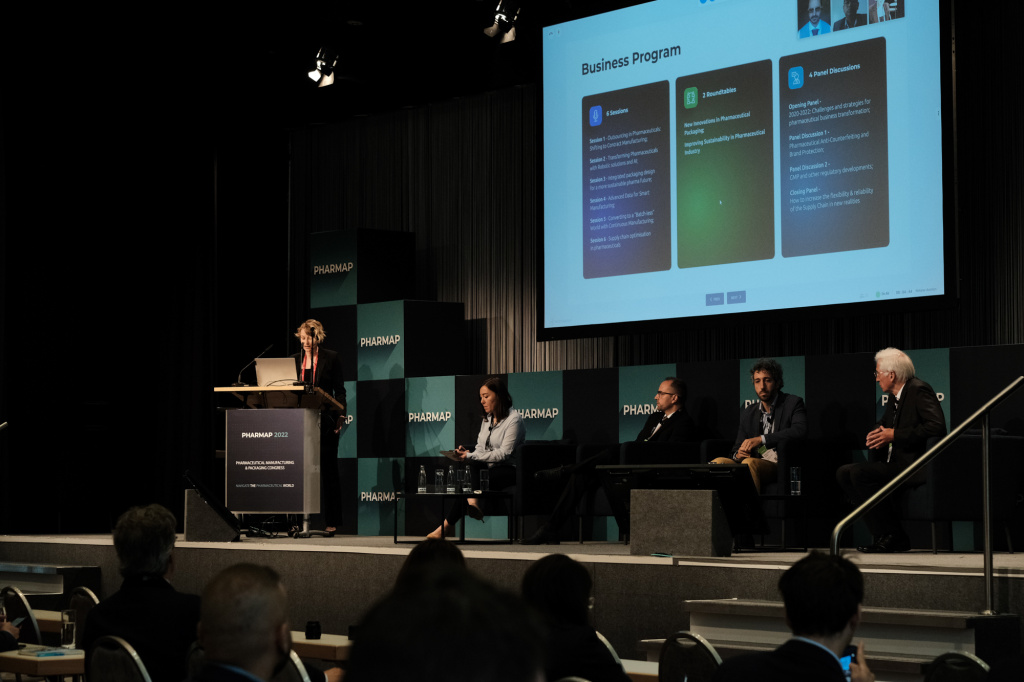 On June 20-21, we welcomed more than 300 pharma professionals at the first in-person edition of the Pharmaceutical Manufacturing & Packaging Congress in Berlin, Germany. Executives, business developers, and technical specialists from pharma companies, CMO/CDMO, and governmental bodies gathered together to share business strategies, make new connections, and discuss the latest pharmaceutical trends.

The 2-day business programme of the Congress consisted of 6 sessions, 4 panels, and 2 roundtables. More than 50 expert speakers presented their cases on pharma business transformation, PHARMA 4.0, supply chain optimisation, continuous manufacturing, anti-counterfeiting, and sustainable packaging.
PHARMAP 2022 began with the opening panel, where top managers from Organon, GSK, Janssen, and Sandoz discussed the 2020-2022 challenges for pharma, explored their impact on business transformation, and offered successful strategies for the future. Alessandro Cassetti, Operation Manager at Janssen, underlined the importance of taking proactive steps to facilitate implementation of emerging technologies, and presented the J&J control strategy for their continuous manufacturing production lines to the Congress audience.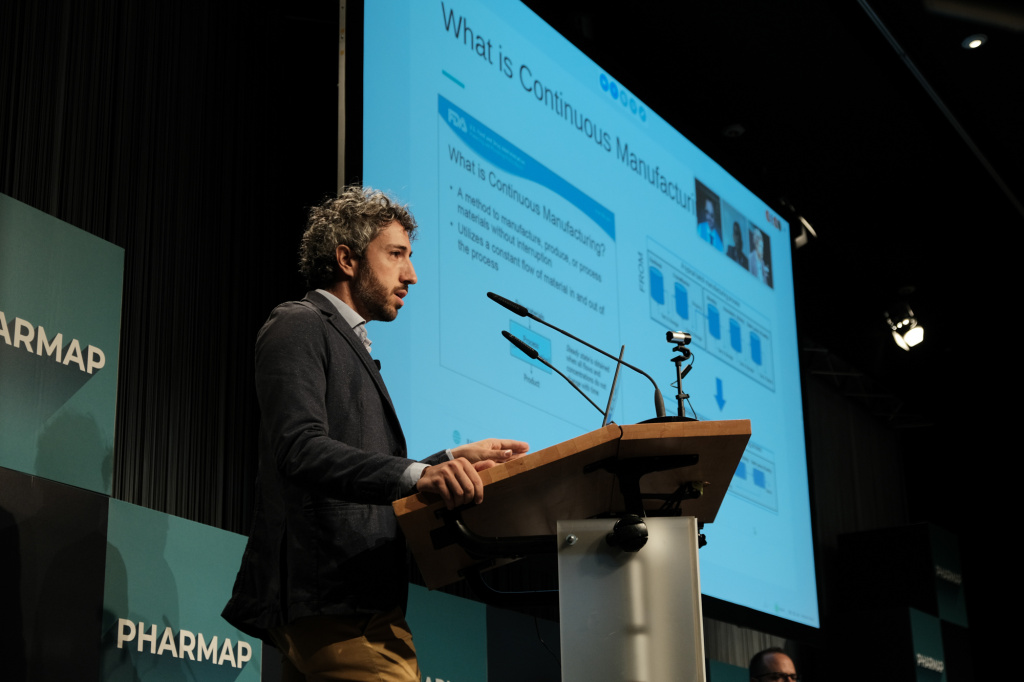 In fact, the topic of transition to continuous manufacturing gained the most attention among the PHARMAP 2022 participants. At Session 5, experts from leon-nanodrugs, GSK, Hovione, Janssen, and DFE Pharma shared their insights on continuous processing lines, cost-effective technologies, and their role in process improvement for pharma. During the discussion on the benefits of a continuous line in comparison to batch production, Pauline Janssen, Product Application Specialist at DFE Pharma, outlined the impact of material properties on operations in a continuous manufacturing line, and spoke in detail on the role of APIs, processes, excipients, and their variability in continuous manufacturing.

PHARMAP 2022 panel sessions covered government regulations and anti-counterfeiting measures across countries. Representatives from Sandoz, Batterjee Pharma, Evelo Biosciences, Zuellig Pharma, and MicroSynergy Pharmaceuticals presented their case studies on GMP compliance and explored regulatory developments for pharma around Europe, MENA, and the United States.

Jeffrey McClaflin, Senior Operations Manager at U.S. FDA-OCI, spoke on leveraging the partnership between public and private sectors in his presentation "Anti-Counterfeiting: government policies & strategies". Continuing the discussion, the speakers from Les Laboratoires Servier, Roche, and Sanofi touched upon the subject of illegal drug export and illicit sales of medicines on the Internet, and shared their new anti-counterfeiting solutions that are currently in development.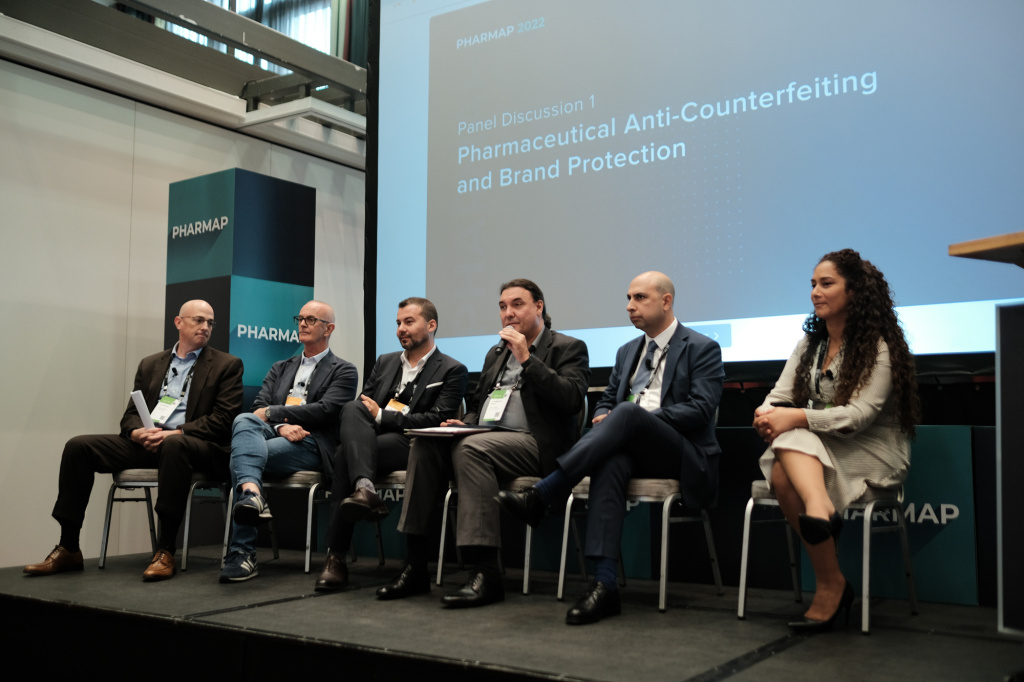 The business programme was also filled with sessions dedicated to digital innovation, advanced data, smart manufacturing, and sustainable solutions for pharma. During Session 3 of the Congress, Buket Işık Uzunoğlu, Production Services Director, and Oğuzcan Bülbül, Public Affairs, Sustainability & Communications Director at Abdi İbrahim Pharmaceuticals, took a deep dive into ways to reduce resource consumption and waste by transforming production processes with the use of AI and ML. They shared the development of Abdi İbrahim's "Smart Software" algorithm and presented the company's Green Harmonisation Project which innovates away from single-use packaging.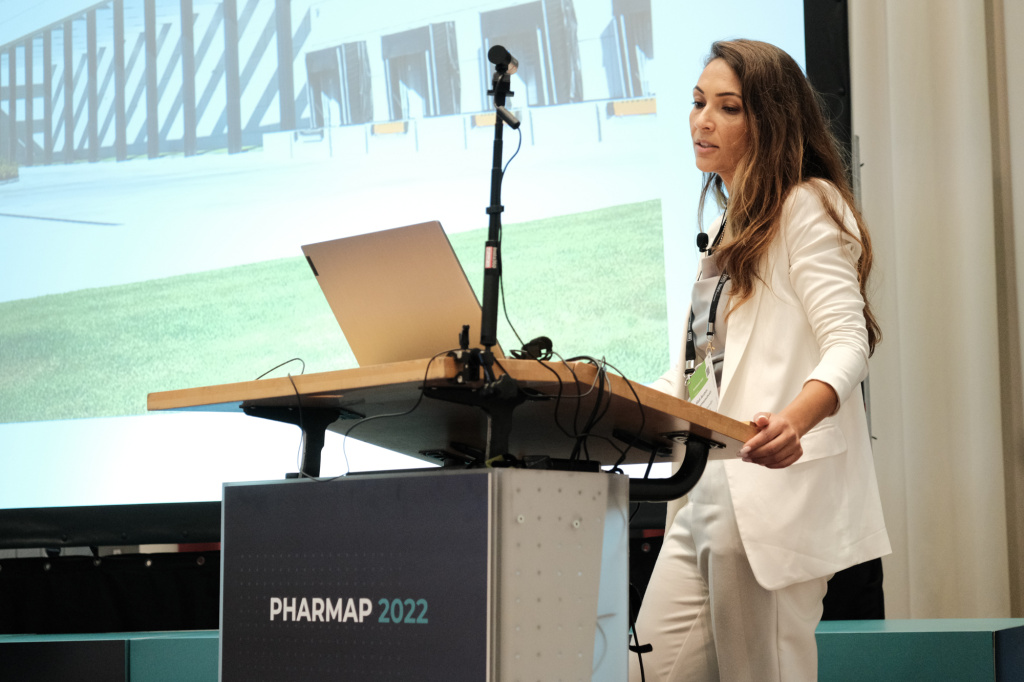 At Session 4: Advanced Data for Smart Manufacturing, ChuangKee Ong, Associate Director, R&D Data Architecture at AstraZeneca, presented AstraZeneca's 2 Million Genomes Initiative and the company's Science Data Foundation - a robust architecture to seamlessly manage data from capture to consumption, maximise the value of data as an asset, and transform drug discovery and development.

The final day of PHARMAP 2022 wrapped up with a great discussion on "How to increase the flexibility and reliability of the supply chain in new realities". Expert speakers from Novartis, Sanofi, Thermo Fisher Scientific, and Phillips Therapeutics Limited presented ways to optimise strategic planning and looked at promising technologies that companies can rely on for better planning and flexibility.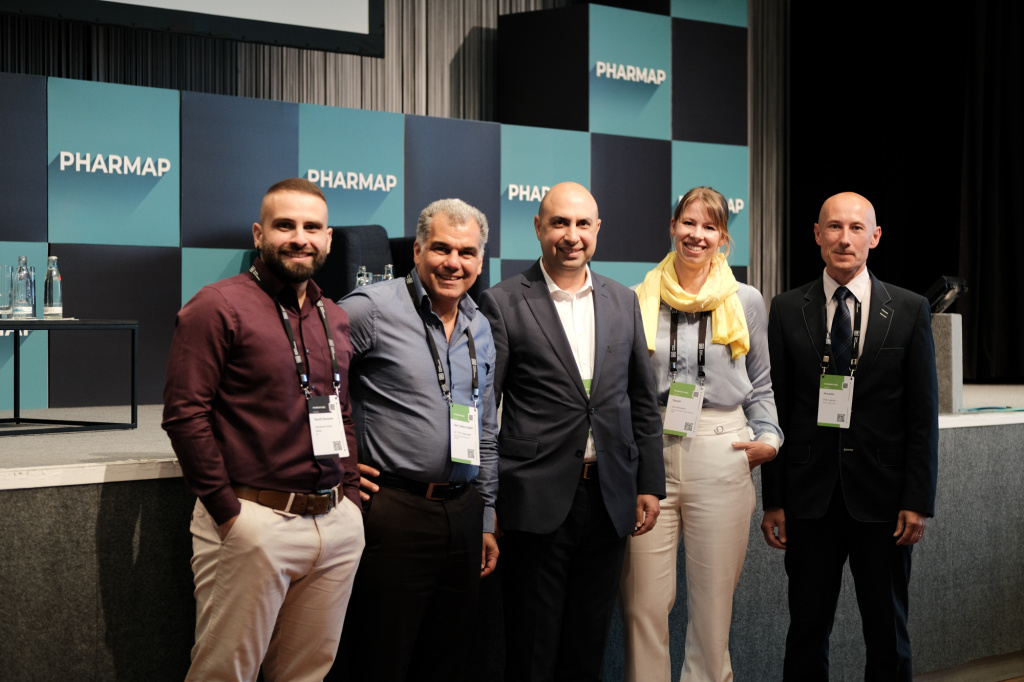 PHARMAP 2022 Exhibition presented a wide range of high-tech products and sustainable solutions for pharma manufacturing and packaging. During the 2 days of the Congress, visitors had an excellent opportunity to get the latest market insights, see the products in action, and network with service providers from all segments of the industry.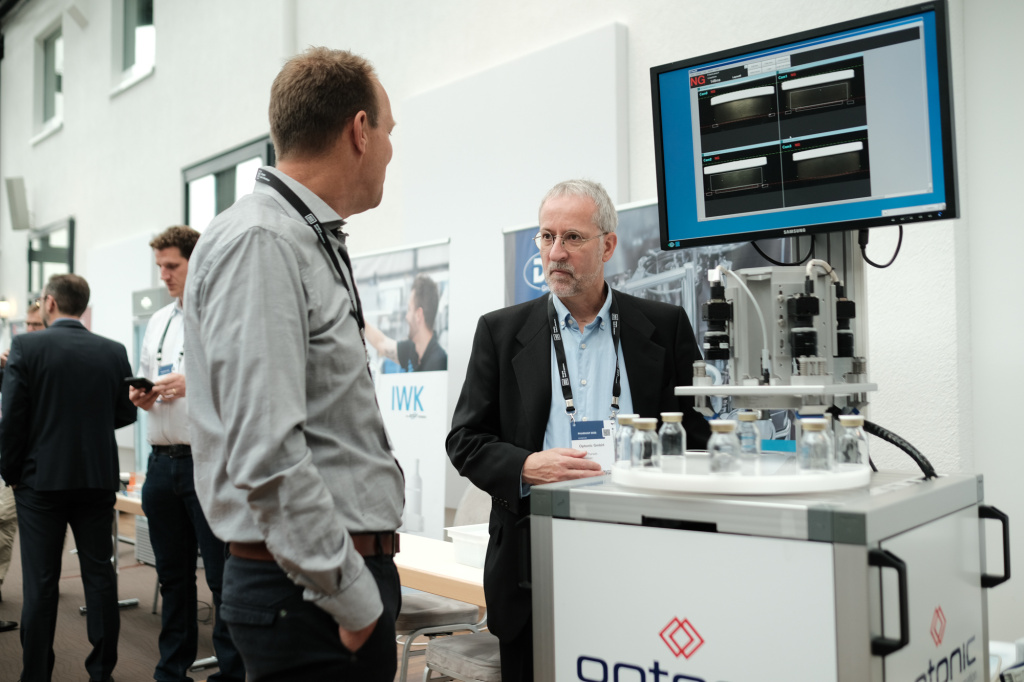 To successfully drive progress in the pharma market, collaboration is essential. At PHARMAP 2022, we organised more than 430 B2B meetings with senior pharma executives, buyers, procurement managers, contract manufacturers, and suppliers to help establish new contacts and create potential partnerships across the pharma supply chain.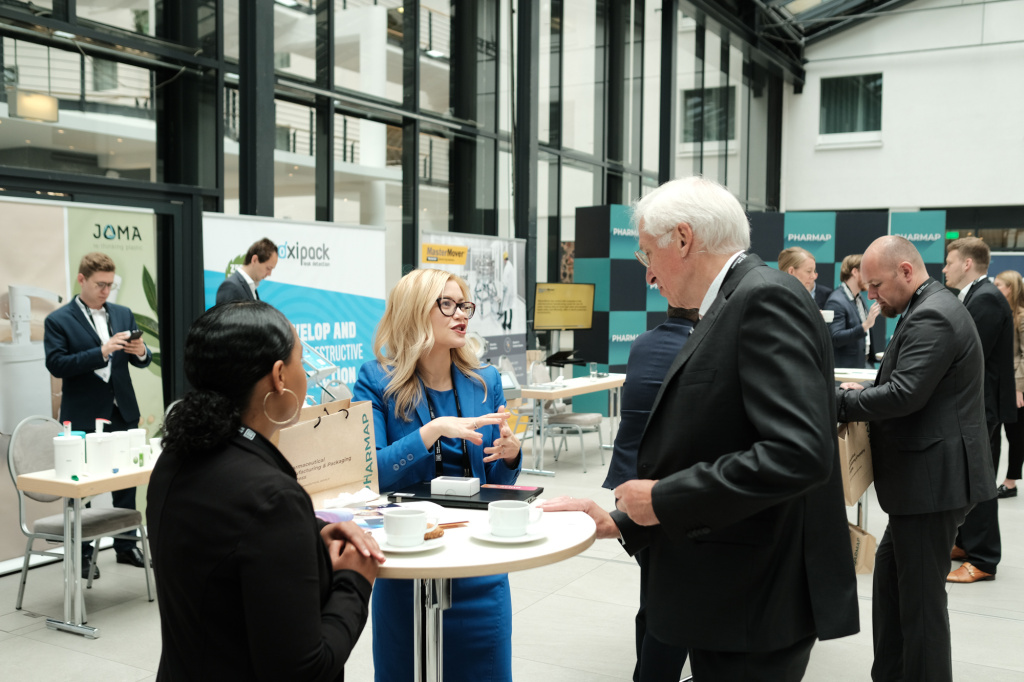 Last year, BGS Group took a big step in entering a new sector with the first edition of PHARMAP. Today, the Congress continues to prove its success by bringing excellent results and receiving positive feedback from the community of pharma professionals. We would like to thank our attendees, partners, and sponsors for being part of this event. Thank you for sharing your innovative projects and inspirational ideas at PHARMAP 2022!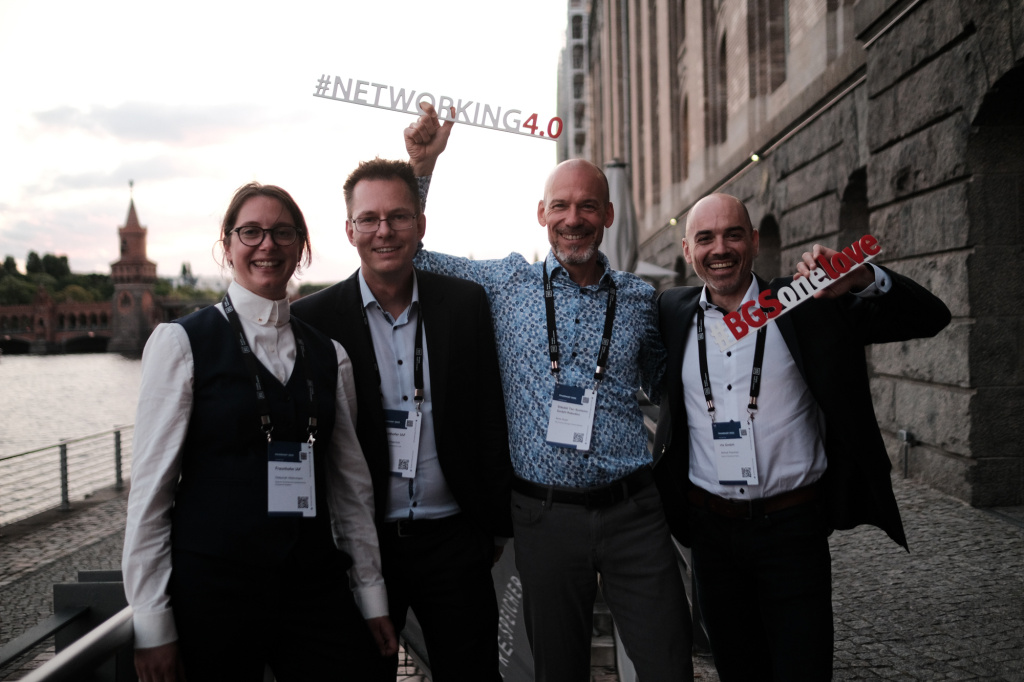 Join us at the next edition of the
Pharmaceutical Manufacturing and Packaging Congress
in
Switzerland
. The registration is already open!
Learn more
.
back to the news list